It is finally Friday!! Woo hoo! Let's celebrate with Friday Fives.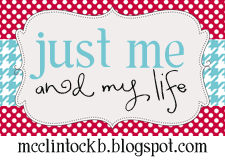 This week's theme is 5 Random Things. And since I'm pretty random, I'd say this is going to be a pretty fun post!
5. I am already dreaming, hoping, and wishing for SNOW! I can't wait for a wonderland of white to descend upon us once more. Like last year, I'm pretty sure we're going to be seeing a lot of Mr. Snow. Which is a-oh-kay with this girl!
4. This evening is our convo with J.R. Martinez aka as All My Children's Brot Monroe. Aside from his day job, J.R. works as an inspirational speaker discussing his childhood and military career. I'm quite excited to hear about his life and everything else he plans to share with us.
It is always interesting to learn about different peoples' walks in life. It will be especially interesting since I'll have watched him on TV just a few hours before he's on our campus in the flesh. A few lucky ducky students get to eat with him and I'm quite jealous!
3. After the convo, the lovely T and I will be traveling to my house in preparation for the VHSL Cheer Competition on Saturday at VCU. The little sister will be competing there once again this year. Let's Go Warriors!!!
This is Bekah at the VHSL Cheer Competition last year; she's the girl in the middle. 
2. I'm crossing my fingers and praying for this lovely lady as she tries once again to fulfill her biggest dream ever. (You can click on the picture to visit her site!)
1. I cannot believe that my first semester in college is almost over! Just a few weeks left. It's scary how time flies around here. I have to keep reminding myself to enjoy it while I breeze through week after week…I'm going to be a grown-up very soon!
See that was fun, wasn't it?
I hope everyone has a great Friday and a terrific weekend!! :)