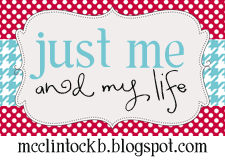 T. G. I. F.!!!
I love this week's Friday Fives theme: Show me 5 of your favorite Ornaments that you have!
I've said before that our family is a Hallmark Christmas tree family; every year we each get an ornament to add to our ever-growing collection. Unfortunately, because I'm at school I can't show you my favorite ones—but I'm going to share some similar ones from Hallmark's website.
I have my very first Christmas ornament.
And a ballerina or two.
A Winnie-the-Pooh one.
And a collection of adorable penguins.
The one this college gal desires the most for this year is…
The penguins all rotate around as the music box plays "Let It Snow!" I'm such a child at heart!!
Join me at Beth's bloggie to check out everyone's favorite Christmas ornaments!