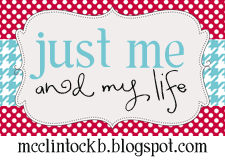 Another week has flown by! And you know what Friday mornings bring—Friday Fives with Beth!
This week's theme: a visit with Beth! What we do? Where we go? Where do I live?
If Beth would come visit me…
We would start off our adventure with a trip to Texas Roadhouse for dinner. The best place around for both sweet tea and a fantastic experience. The waiters/waitresses line dance every hour, on the hour. And their rolls are to die for!
Afterwards we would mosey on over to Target for a little shopping spree.
And even though I've already seen in, we would visit the movie theatre to watch Katherine Heigl's newest flick, Life As We Know It.
To round the perfect evening adventure out, we would share a little chit chat over a yummy Starbucks, fall drink.
And all this following a in-dept tour of my newest home, Bridgewater College. It's soooo pretty here, especially right now with the leaves changing colors!
What a fun week! Can't wait to see everyone else's adventures. Make sure you stop by Beth's bloggie to check out everyone else's evenings out!