It's Friday!
That means it's move-in day for me here at Bridgewater.
And it also means that it's party time with Beth!
This week's Friday Five is Random Question Week.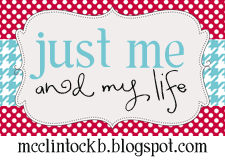 1. Something you are OCD about?
Oh goodness. I hate to admit it, but I'm pretty OCD about EVERYTHING!
My books are color coordinated. All my files alphabetically arranged…even on my Blackberry.
My sister once joked that I couldn't go to bed with a sock on the floor or a pen out of place. And…she's right. But I'm getting better…I think.
2. Your favorite quote?
Remember this post?
I love quotes! Love them. And my favorites rotate frequently. But there are two that will forever be my most favorite favorite.
"Carry out a random act of kindness, with no expectation of reward, safe in the knowledge that one day someone might do the same for you." (Princess Diana)
"Every song has a coda, a final movement. Whether it fades out or crashes away, every song ends. Is that any reason not to enjoy the music?" (One Tree Hill)
 3. What is the farthest you have been from home?
Los Angeles, California. Alllll the way across the country from my front door!
4. Do you do a real or fake Christmas tree?
Hmm. We had real ones when we were little, but due to allergies (yucky!), we stick to fake ones. Both pre-lit with white lights.

5. First blog you ever read?
Oh goodness. That would have to be Kelly's and Matt's! First bloggies I ever read. And still do!
Yay! How was fun that??
Once I'm settled into my dorm room I will definitely be checking out all the other Friday Five-ers! And you should, too :)
Teen Scene Reminder: The weekend is nearly here…let's get those discussions started!! Ha :)