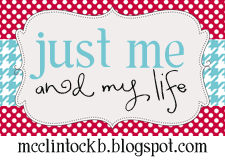 It's Friday! And you know what that means…Friday Fives with Beth!
This week's theme (Five Things About Your Dream Home) has got to be one of my most favorites yet! I love every thing house and home. I probably spend far to much time planning for my future one…
Is it crazy to say that I'm 18, and have for at least three years, known this would be my future house (1)? From the yellow siding, to the rocking chairs, and the white picket fence. It is home.
The size (2) is quite perfect. Not too big. Not too small. And with room to grow!
As to the location (3) of my future dream home, that has yet to be decided. I'm thinking somewhere on the East Coast. North Carolina? Virginia?
However, I do know one thing. The kitchen (4) in my dream house will look much like the all-inspiring mother, Nora Walker, from Brothers & Sisters. The white cabinets. The huge island. Beautiful.
And my dream house, Lord willing, will be full of many little (Croc-covered) feet (5).
How much fun was that? I can't wait to visit Beth's bloggie to hear about everyone's dream homes. You should join me :)