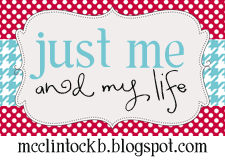 It's my second Friday here in Bridgewater and I'm celebrating with Beth's latest Friday Five challenge. Woo hoo!!  :)
This week's challenge is Five Things That are Always in Your Fridge.
For me, always really means the last week.
So let's start off with my fridge. (Sorry for the bad picture!)
My roomie brought the cutest little fridge for our dorm room. It is crazy how many compliments we have received for the unique and petite fridge. It really is too cute!
Now onto the list…duh duh duh!!
1. Water
It is so flippin' hot here! Our dorm is not  air conditioned and being on the third floor, it is sticky icky hot. So we drink, and drink, and drink…water, of course!
2. Juice
Hawaiian punch. Capri Sun. Gotta break up the rehydration sessions with some juice. After a trek across campus, juice definitely hits the spot!
The roomie's preferred soda…and mine. I'm trying to stick to one soda a day and it's working pretty well so far! 
4. Fruit cups
Who doesn't love a good fruit cup? Pears? Yes, please! A healthy snack, too!
5. Candy
Left in the fridge, (I wouldn't dare leave it out for fear it would melt!) candy is that something sweet to cool you off and boost your energy in this sweltering sauna. A bite of chocolate and you're rejuvenated. 
Another fun week of Friday Five! Beth's got some neat stuff up her sleeves so you definitely don't wanna miss September's Friday Five :)